The
Folly
–
a
luxury
suite
in
an
exceptional
location
-
sleeps
2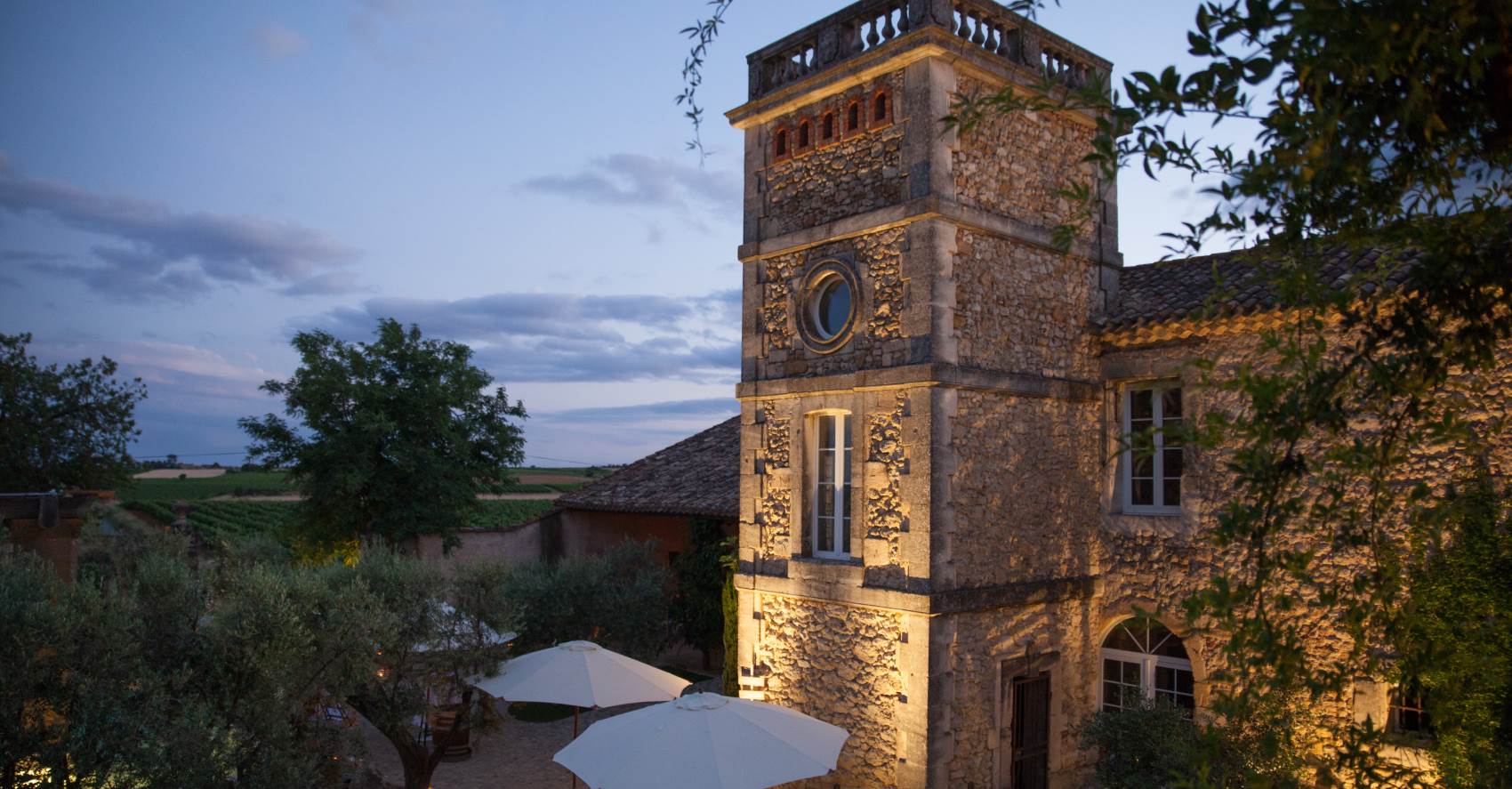 Domaine Sainte Suzanne offers this exceptional luxury suite situated in the domaine's tower.
In the 18th Century, the owner of the time built the 12m high tower so that he, and his friends, could admire the 360° panoramic view of the valley and his vineyards, which stretched as far as the eye could see.  The tower was named 'The Folly'.
This little love nest is a studio that has been renovated to modern tastes, its traditional charm has been attractively enhanced by the use of beautiful fixtures and fittings. Your stay here will be magical and unforgettable.
Detailed description:
Detailed description:
24m², for 2 people.
Roof terrace giving 360° views of the surrounding countryside with a 12m² rooftop spa.
One bedroom with a king-size bed 160x200.
Fully equipped kitchen.
Air conditioning.
Kitchen with gas hob, microwave, fridge, dishwasher, use of washing machine.
Bathroom with Jacuzzi bath.
Television.
WiFi.
Shared heated swimming pool.
Private Jacuzzi with 360 ° view.
All household linen included.
Animals welcome subject to conditions.
2024 PRICES (OVERNIGHT, additional cleaning fees (€ 80 per stay: linens, green space maintenance, pool cleaning, etc.))
From April 19 to June 20 and from September 1 to October 30
From June 21 to July 11 and from August 24 to August 31 (min. 3 days)
From July 12 to August 24
(min. 3 days)
Weekend (Friday, Saturday and bank holidays)
1-5 nuits (semaine)
7 nuits
Weekend (Friday, Saturday and bank holidays)
1-5 nuits (semaine)
7 nuits
1-6 nuits
7 nuits
235€
135€
125€
235€
135€
140€
215€
175€
Good gifts available.
Tourist tax 0.85€/night/adult.
Breakfast : 15€.
tapas meal : 35€.
Host table meal : 40€.