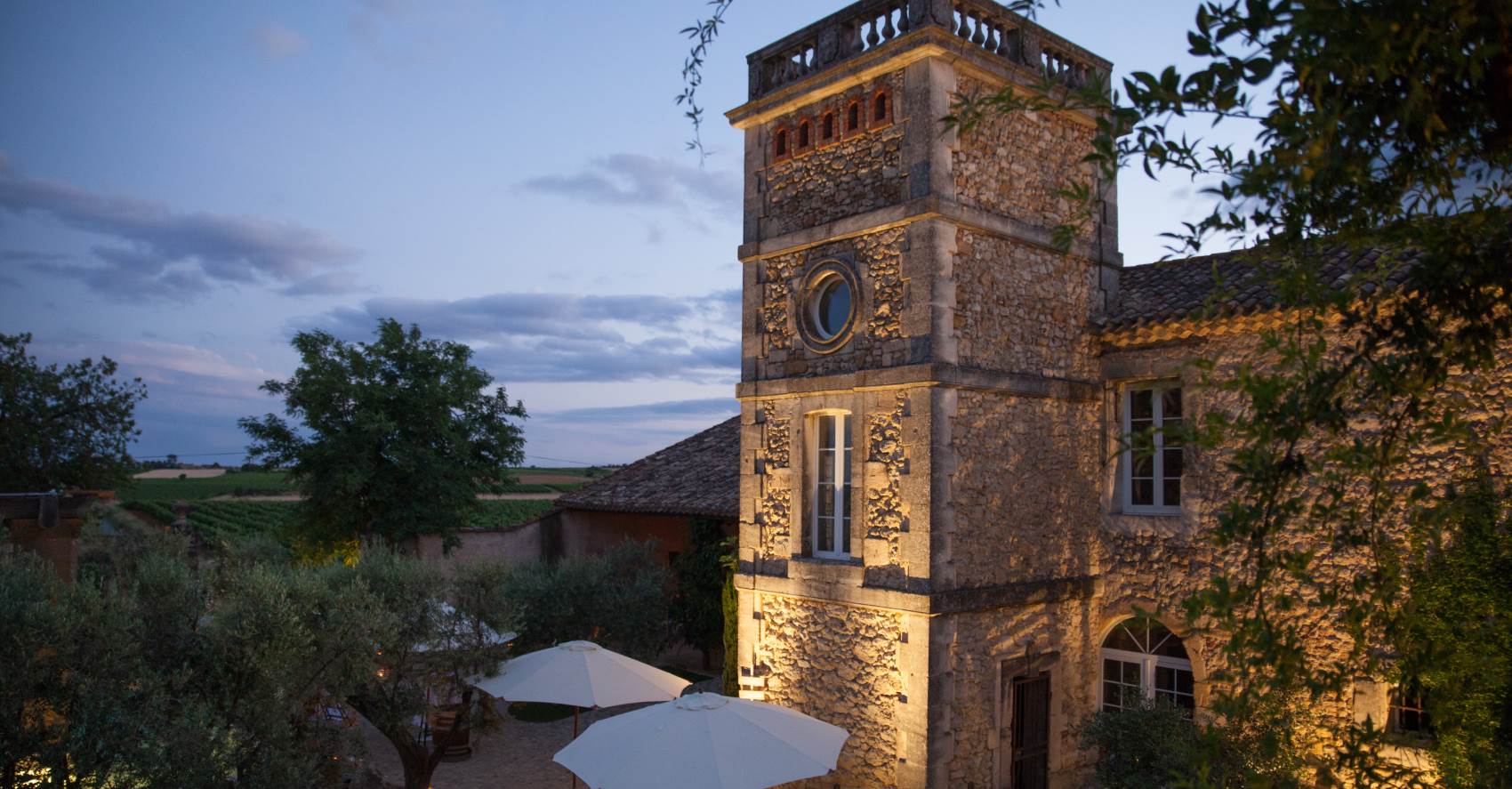 The Folly – a luxury suite in an exceptional location. 
Domaine Sainte Suzanne offers this exceptional luxury suite situated in the domaine's tower.  Breakfast is available at a supplementary charge, please contact us for more information.
In the 18th Century, the owner of the time built the 12m high tower so that he, and his friends, could admire the 360° panoramic view of the valley and his vineyards, which stretched as far as the eye could see.  The tower was named 'The Folly'.
This little love nest is a studio that has been renovated to modern tastes, its traditional charm has been attractively enhanced by the use of beautiful fixtures and fittings. Your stay here will be magical and unforgettable.
Find out more