Domaine
Sainte
Suzanne,
activités
du
domaine,
piscine,
yoga,
massage,
dégustations
de
vins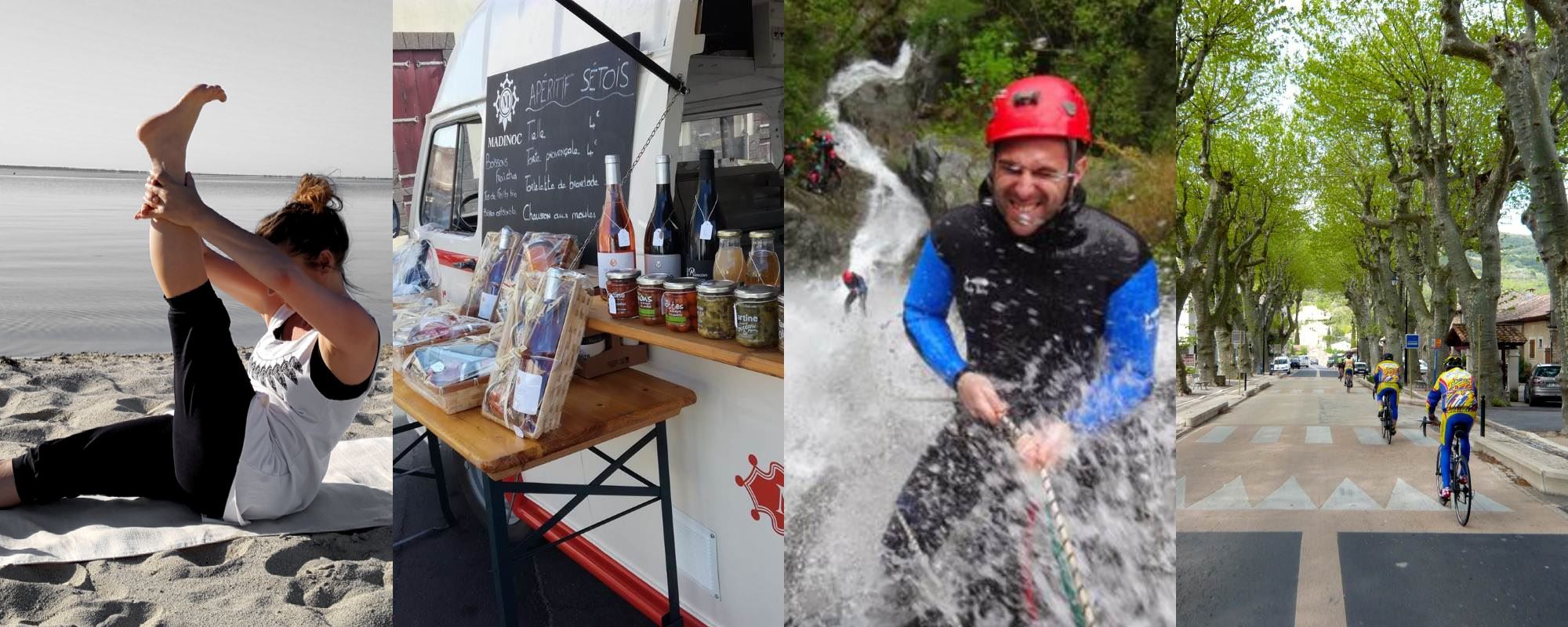 Activities
at
Domaine
Sainte
Suzanne
Domaine Sainte Suzanne offers numerous activities on site:
Boules
Barbeque
Swimming
Walks amongst the vines
Also available via our partners:
Sushumna Hatha Yoga : on the beach, total relaxation of body and mind, FFHY (French Hatha Yoga Federation).
Madinoc: mobile wine and tapas bar food truck
Véloroo: cycle rides around the vineyards.
Mountain bikes
Personal trainer
Caterer, seminars
Wine tasting.