Gîte
la
demeure
-
sleeps
6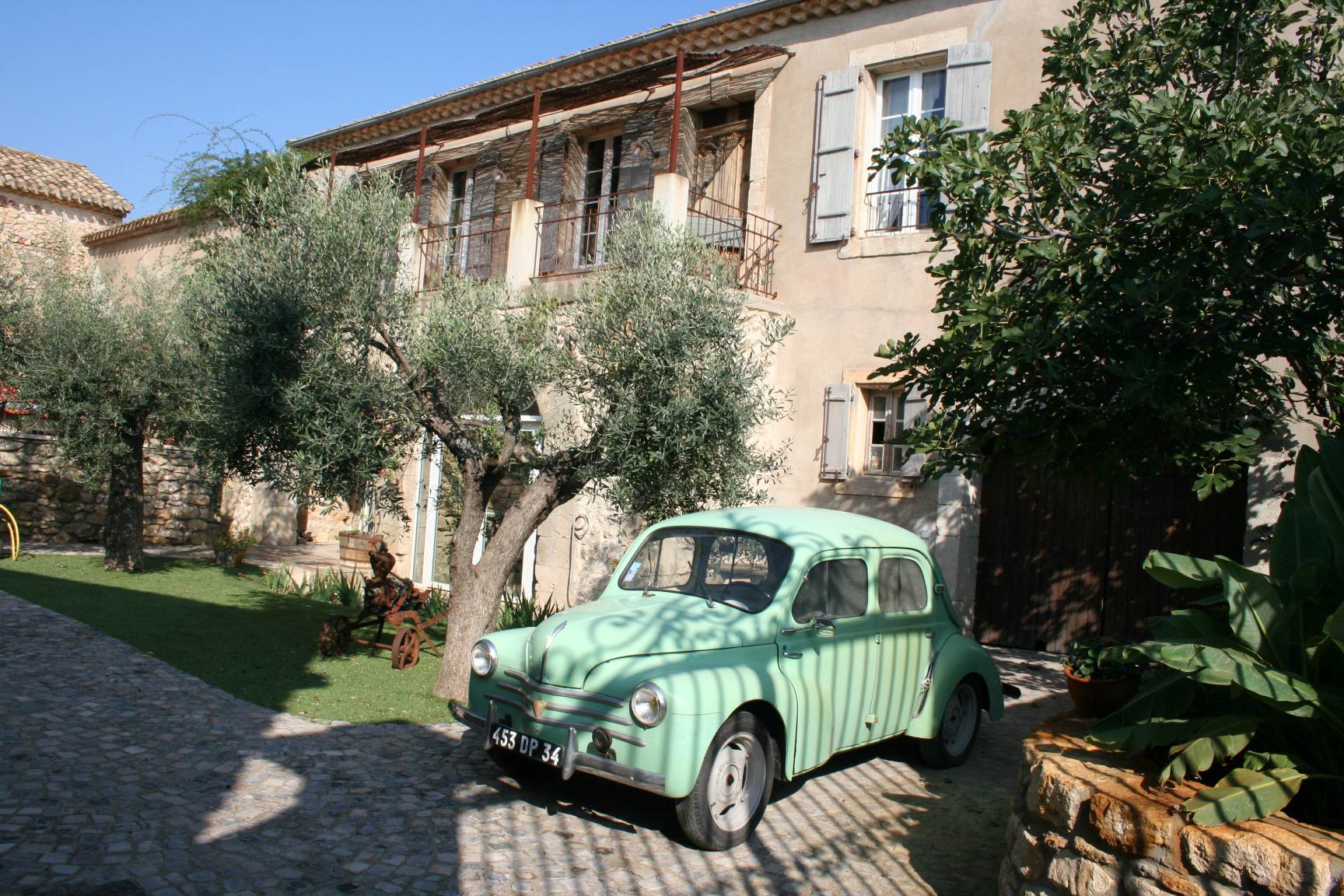 Gîte La Demeure – sleeps 6
Gîte La Demeure can accommodate 6 people in a private, high quality residence.  Situated in the residential heart of the domaine, its white lime-washed walls, wooden beams and period décor emanate a calm atmosphere.  It has two balconies, with dining tables, and views of the surrounding countryside.
On the ground floor, a heated, swimming pool with a security alarm awaits you, with spaces to relax in the sun or under the shade of the hundred-year-old olive trees.
Detailed description:
4-star accommodation.
115m² for 6 people
Italian shower room.
Heated swimming pool (shared with 2 people when The Folly is occupied)
Outdoor shower room Italian style.
Air conditioning
Gas hob, professional oven, dishwasher, washing machine
One mezzanine bedroom for 4 people, with one double bed 140x190 and 2 single beds 90x200
One bedroom with a king-size bed 160x200
Living room
WiFi
All household linen included
Animals welcome subject to conditions
2023 PRICES (OVERNIGHT, additional cleaning fees (€ 130 per stay: linens, green space maintenance, pool cleaning, etc.))
From May 8 to June 22 and from September 1 to October 31 (min. 2 days)
From June 23 to July 6 and from August 25 to August 31 (min. 7 days)
From July 7 to August 24 (min 7 days, arrival Friday, departure Friday)
Weekend (Friday, Saturday and bank holidays)
1-5 nuits (semaine)
7 nuits
Weekend (Friday, Saturday and bank holidays)
1-5 nuits (semaine)
7 nuits
1-6 nuits
7 nuits
190€
120€
109€
210€
160€
138€
230€
195€
Good gifts available.
Tourist tax 1,50€/night/adult.
Breakfast : 15€.
tapas meal : 35€.
Host table meal : 40€.